Regular price
Sale price
$20.00 USD
Unit price
per
Sale
Sold out
Fine Fragrance Reminiscent of 1961 Saint-Tropez
A refreshing, tasteful dip into cool, refined confidence.
Mr. Gladstone crafts natural, solid wax-based colognes designed to roam, navigate and traverse life's thrilling paths with effortless confidence.
Portable, spill-proof and discreet, a mere dab on the pulse points has the endurance and vigor to withstand a long day's journey into night.
Scent Notes

Vieux Port's bright & buoyant scent notes include: bergamot, jasmine, orange, neroli, basil, and white patchouli
Details

Natural, wax-based formulas for a confident, effortless scent.

Mr. Gladstone solid colognes are crafted with natural, wax-based formulas that provide a confident and effortless scent. Unlike traditional liquid colognes, our solid formulas are easy to apply and provide a subtle, long-lasting scent that will keep you smelling great all day long.

Portable, durable and discreet design for on-the-go adventures.

Whether you're traveling for business or pleasure, our solid colognes are designed to be portable and durable. The compact design of our colognes make them easy to pack in a bag or pocket, and the durable container ensures that they can withstand the rigors of travel. Additionally, our discreet design means you can apply your cologne without drawing attention to yourself.

Long-lasting endurance for a scent that will last through any journey.

Mr. Gladstone solid colognes are designed to withstand a long day's journey into night, with long-lasting endurance that will keep you smelling great no matter where your adventures take you. A mere dab on the pulse points is all you need to ensure that your scent lasts throughout the day, and you can rest easy knowing that you'll always be smelling great.
Ingredients

Ingredients: Butyrospermum Parkii (Shea) Butter, Beeswax, Cocos Nucifera (Coconut Oil), Mangifera Indica (Mango) Butter, Primus Amygdalus (Sweet Almond) Oil, Emulsifying Wax, Vitis Vinifera (Grape Seed) Oil, Phenoxyethnol, Fragrance/Parfum, Tocopheral.
Directions

Step 1. Activate cologne with finger

Step 2. Apply scent to pulse points
View full details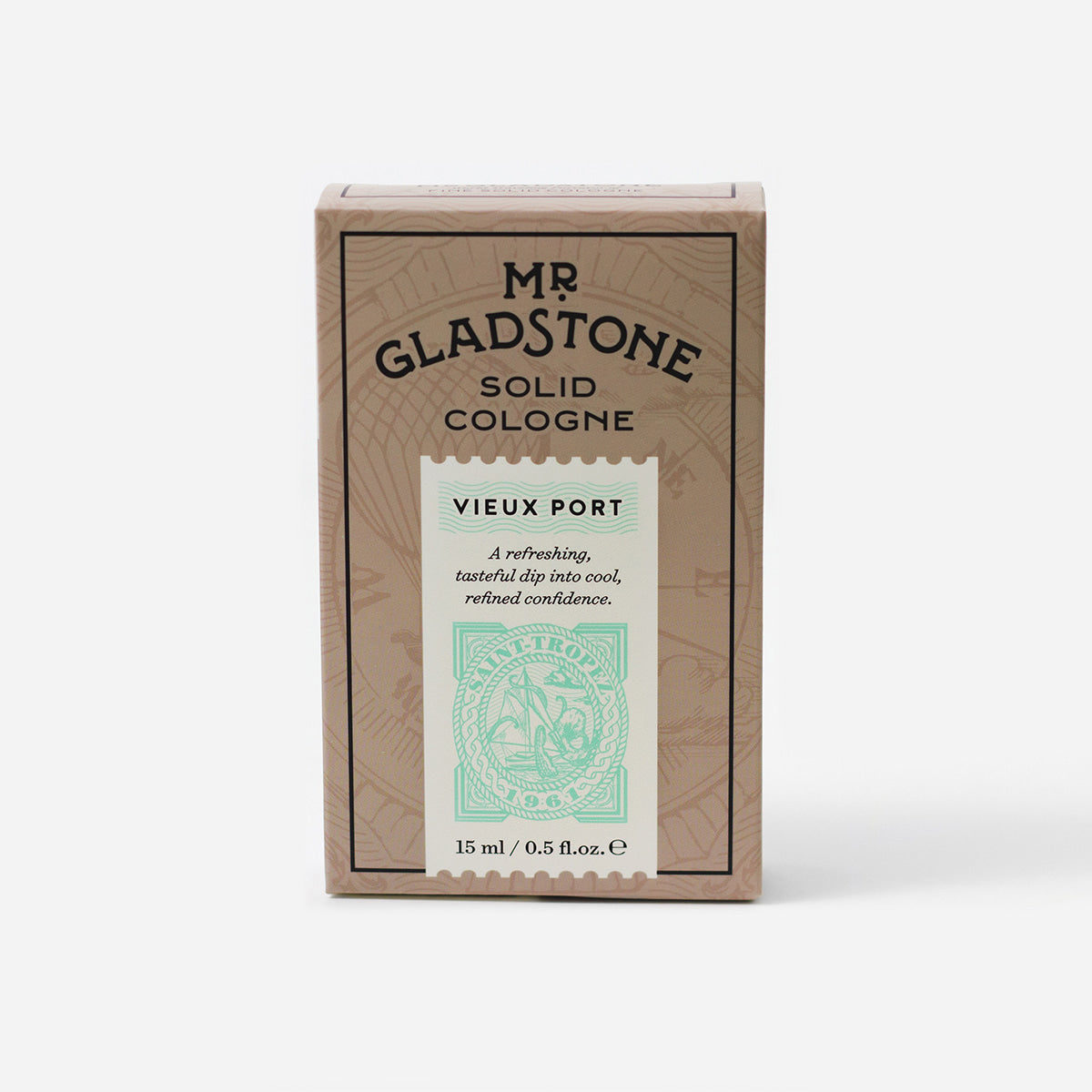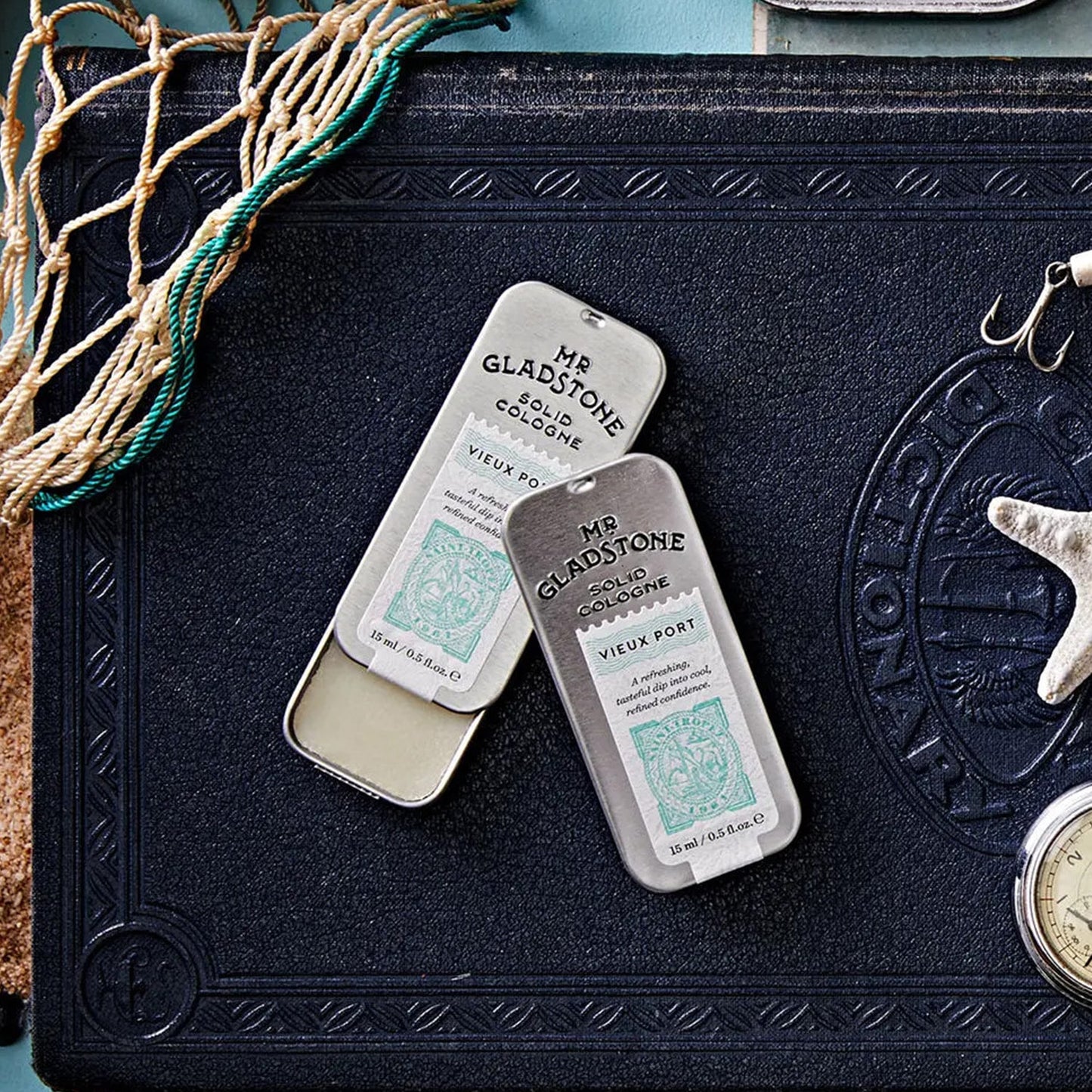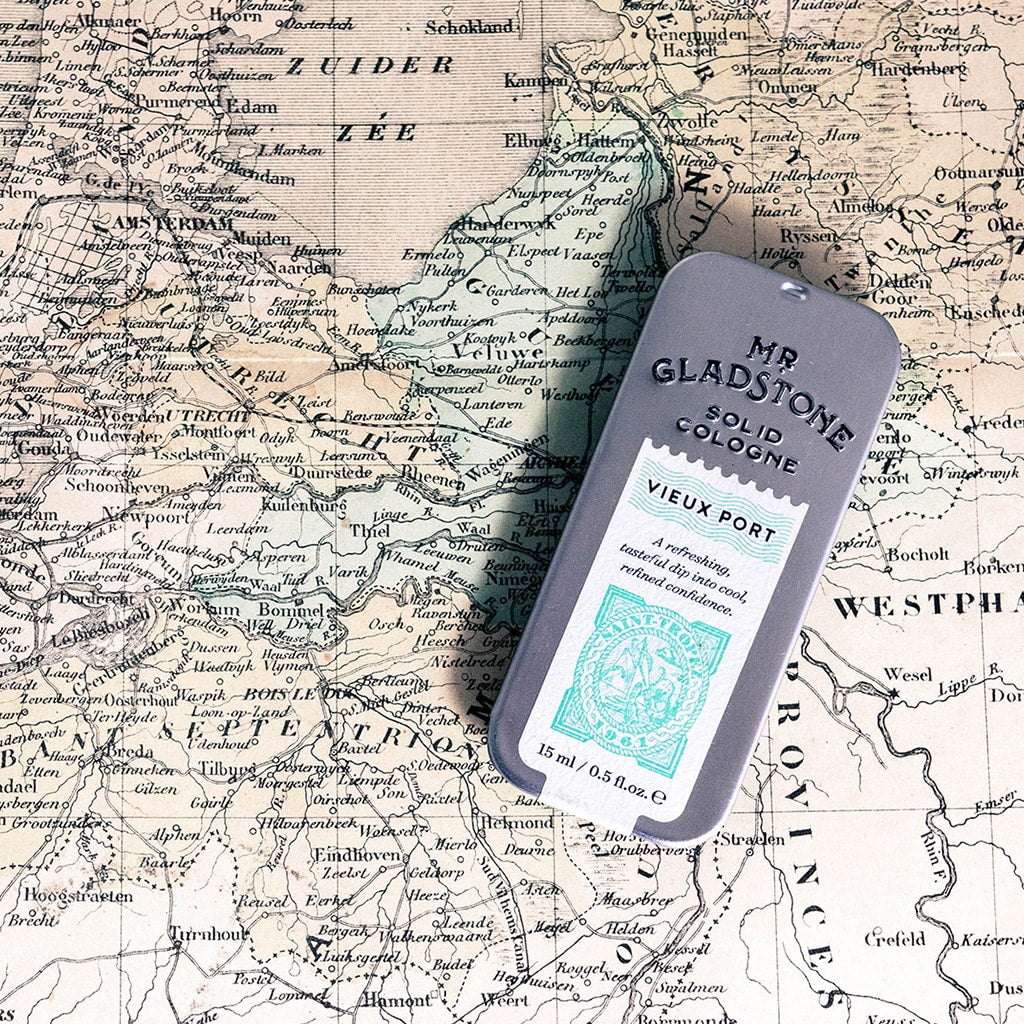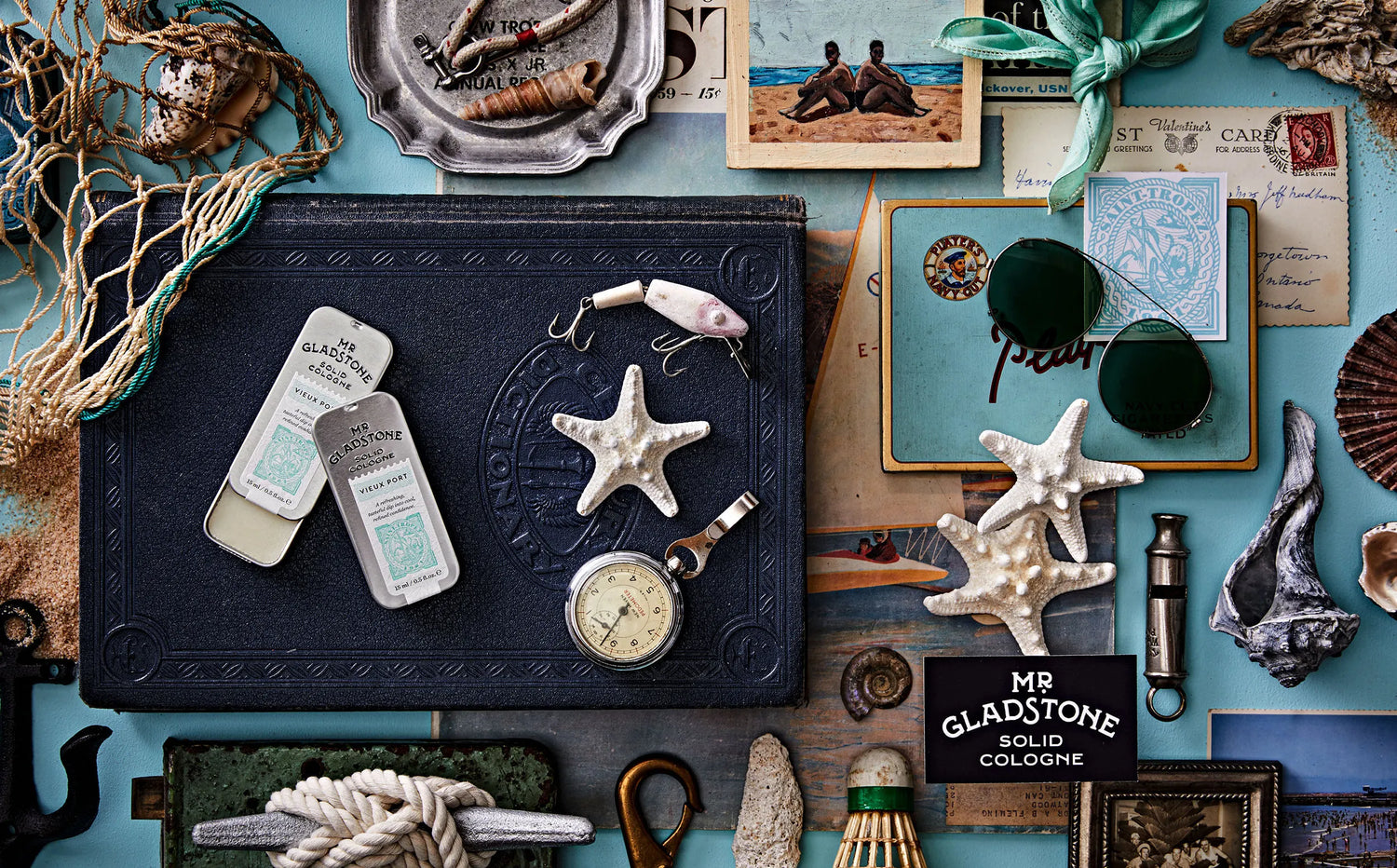 The old harbour glistens like new. Awash in white sails and towering masts, fishing boats in the shadow of yachts, it is a feast for seafaring eyes. Sun-kissed crowds clad in a spectrum of breton tops, polo shirts and wide-brimmed hats clamor along the docks, laissez-faire style the lasting remnants of a once sleepy coastal village.
Vieux Port's bright & buoyant scent notes include: bergamot, jasmine, orange, neroli, basil, and white patchouli