Effortless scents that last with you through any journey.
Captivating and reliable, Mr. Gladstone's highly-concentrated solid colognes are with your for the long haul. Portable, durable and discreet, a mere dab on the pulse points has the endurance to withstand a long day's journey into night.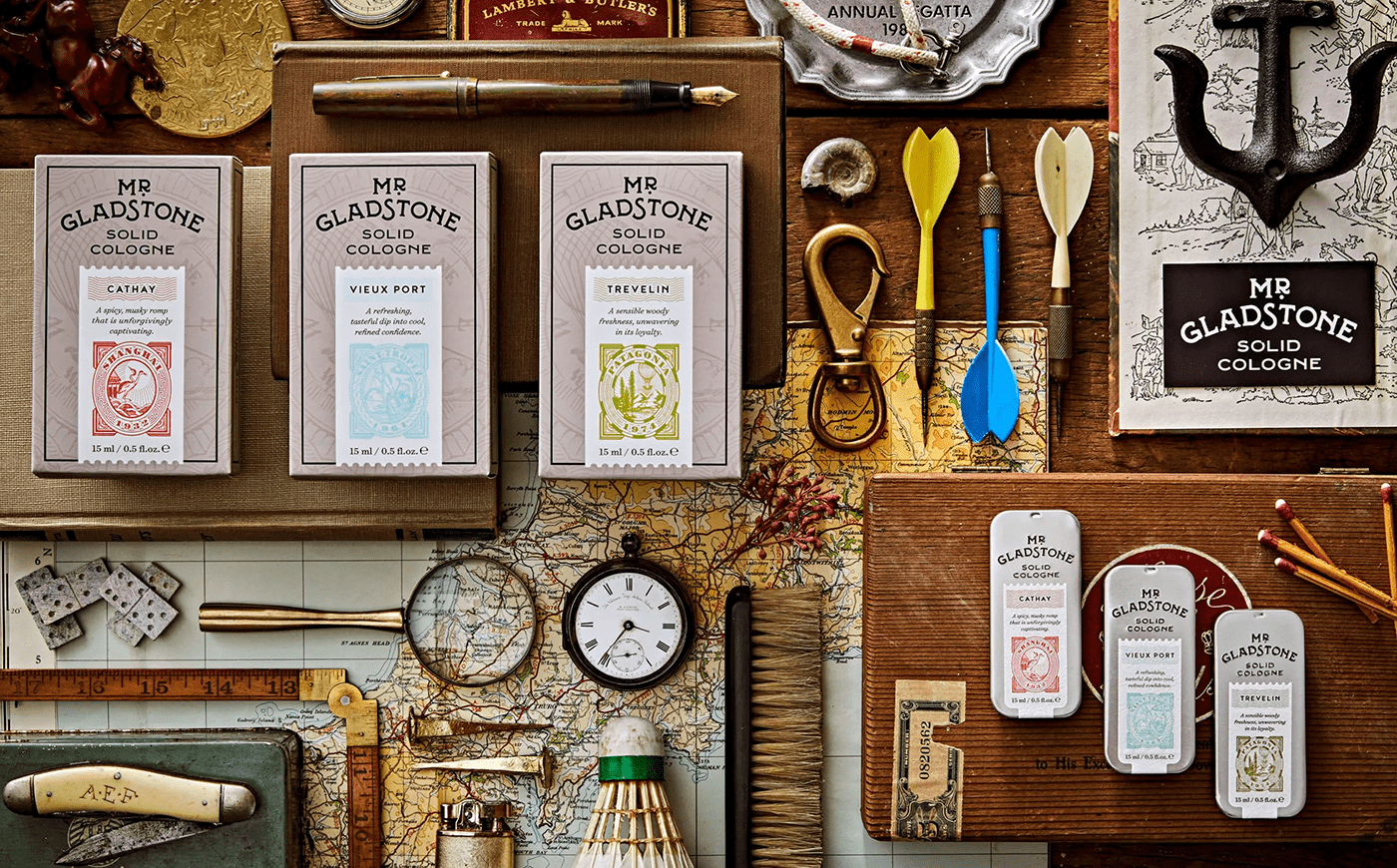 Mr. Gladstone's Guarantee
We stand behind the quality of our natural, wax-based formulas, our durable, discreet design and our long-lasting endurance. Ensuring you an air of confidence, wherever your journey takes you. Should you find yourself less than satisfied with your purchase, I personally guarantee that my team will make things right, or your investment back.